From the Blog
Local connections, incredible food and unforgettable memories: we delve into experience-led travel
Posted by
Sophie Hesp
on
Updated on
Are you hoping for a trip that changes you?
With a growing number of Brits setting their sights on authentic local experiences right here in the UK, a South West staycation has never been so tempting.
After doing some research of our own and learning that 66% of Brits feel they've wasted money on disappointing holidays in the last 10 years, we felt inspired to take a closer look at the benefits of the Great British holiday. A fantastic alternative or addition to overseas getaways, domestic breaks present the perfect way to live like a local and try something new.
On hand with 2020's travel predictions and with some top tips to bear in mind, we're here to get you inspired and make sure you create some wonderful memories on your next escape. Here's what we're expecting to see much more of this year…
Brits are craving a slower pace of life and real local connections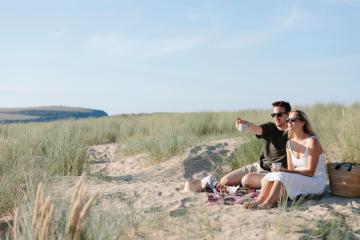 'Slow living' is one of 2020's travel buzz words. It stresses the importance of focusing on your native surroundings and fully immersing yourself in the local culture. This year, travellers are predicted to plan less whistle-stop tours and minute-by-minute itineraries, in favour of more relaxed days out, where they slow down to savour the view.
This new trend is all about journeying at your own pace and not trying to cram endless sightseeing into every day. It's about making connections to local people and worrying less about fitting everything in. In the simplest of terms, it's about quality over quantity.
At Perfect Stays, this is something we're passionate about. As locals ourselves, we can vouch for how magical the South West's slower pace of life can be. Take Cornwall for example – with 4.5 million people having visited in 2018, it proves to be an incredibly popular destination, winning 'Best Holiday Region' in the British Tourism Awards for 10 out of the past 11 years.
Whether it's the restorative sea air on a long coastal walk or an early morning paddle board as the world is waking up – the chances are it's those little things that stay with you and make you look forward to the next visit. And it's those things that 'slow living' seeks to embrace.
The year of transformative travel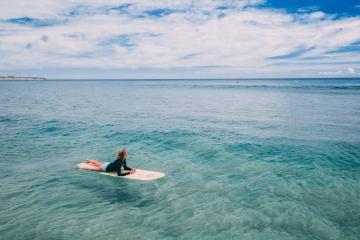 Another front-runner when it comes to 2020 holiday trends, transformative travel looks to go a bit deeper than typical summer escapes. We've found that travellers are often looking for experiences that shape and stay with them – whether it's learning a new skill or contributing something to the place they stay. If you're tempted by the South West, it could be anything from a beach clean in Devon to a wildlife survey in Somerset – the idea is that there's something to gain beyond a sunkissed holiday glow.
In a recent article by The Independent, we spoke about how 'over 50% of travellers value a travel experience, which is more than just memorable, but positively changes them on a personal level too.' So-called transformative travel is all about facing your fears with one-to-one surf tuition, trying your hand at meditation on a life-affirming yoga break or signing up to that cookery course you've always wanted to try. Step outside your comfort zone but don't miss out on a healthy dose of holiday fun – transformative travel beautifully combines the two.
What's more, our concierge options go hand in hand with bolder, braver escapes, and we're always on hand with personalised recommendations to make them truly unforgettable. Maybe you're setting off on your first solo trip – ask our holiday planners about the best spa days for one. If you're craving a digital detox, our growing selection of recommended museums and galleries will be your first port of call. Discover a new side of yourself or tick something off your bucket list – whatever you have in mind, we can help with all the planning.
Local food can make or break a holiday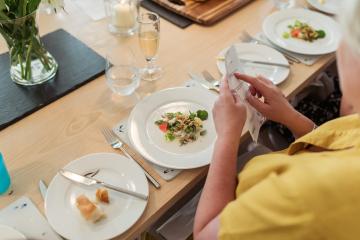 When you're travelling, we know how great food and drink can make all the difference. However, when we asked a number of holidaymakers about their experiences, 18% reported a lack of enjoyable food as a major contributing factor to disappointing holidays abroad.
That's what we think makes the South West so different, and hopefully an exception to that rule. Home to vibrant food festivals, intimate feast nights and Michelin-star restaurants, you'll be spoilt for choice with outstanding places to dine.
The travel industry has identified that food will start to emerge as a key trend for many 2020 trips, with people keen to incorporate local delicacies into their holidays. It's also predicted that we'll see an increase in the use of in-house concierge services, a direct way for individuals to experience their destination like a native.
As an office full of foodies, we're passionate about delivering authentic experiences, and supporting small, independent businesses is a key part of what we do. Being locals ourselves gives us invaluable knowledge on the best places to eat – and everything we suggest comes highly recommended by our concierge team. Whether it's organising an oyster masterclass, recommending a private chef or making restaurant reservations on your behalf, we work closely with our local contacts to make sure incredible food adds the wow-factor to your escape.
Dogs need holidays too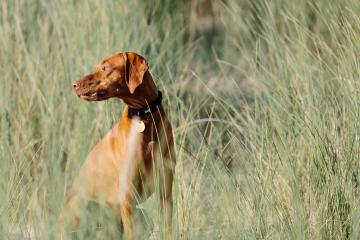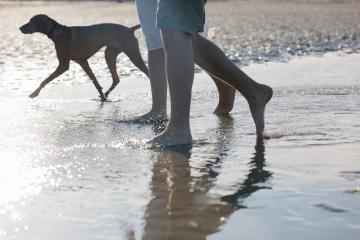 Sometimes it's just not a holiday without your four-legged friend by your side. One of the perks of holidaying in the UK is that the whole family can come along, without the added stress of vaccinations or pet passports. While checking pets into local kennels is an option for many, the excitement and peace of mind that comes from holidaying with your dog is hard to beat.
Booking.com reports that 42% of pet owners worldwide would choose their holiday destination based on whether they can take their pets, with almost half being willing to pay more to stay somewhere dog-friendly. Our own research says just that, with the number of our dog-friendly stays having increased by 15% in the past year.
And as a nation of dog-lovers, it's no surprise that pet-centric getaways are set to be big in 2020. Our rich and varied region is a haven for dogs, with its vast sandy beaches, luscious countryside and dog-friendly restaurants. If you're hoping to bring your pet along on your travels, take a look at some of our favourite dog-friendly holiday homes – our Property Advisors are always happy to make tailored recommendations for both owners and pets.
Let us inspire and support you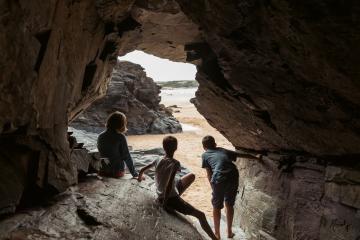 When we carried out our research, you told us what you're really looking for in a holiday is to feel a genuine connection to the places you visit, the people you meet and the experiences you try. You don't want a rigid, off the shelf package, but something completely bespoke that you'll remember forever. Our Property Advisors and concierge team are passionate about experience-led travel and are on hand to match you with the perfect holiday home, whilst filling your getaway with creativity, relaxation and adventure.
To find out more about our beautiful properties and tailored concierge recommendations, call 01208 895570 or email info@perfectstays.co.uk.