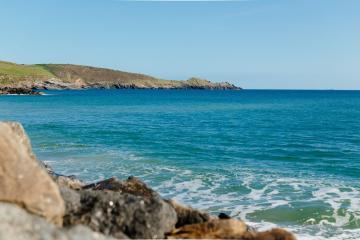 Willkommen bei Perfect Stays
Perfect Stays spezialisiert sich auf die Vermietung von Luxus Ferienhäuser im Südwesten Englands.
From beautiful sea view properties to charming English cottages and large boutique houses - our 5 star accommodations offer the perfect opportunity for family vacations, trips with friends and special occasions.
We offer a wide range of different sized holiday homes, from which our guests can choose. Our accommodations can accommodate up to 24 guests and are located in Cornwall, Devon, Somerset and Dorset in the South West of England. Here our guests benefit from direct flights to Cornwall from Frankfurt-Hahn, Berlin, Düsseldorf and Stuttgart.
Cornwall has a lot to offer: beautiful landscapes, fantastic beaches, breathtaking coastal walks, idyllic fishing ports and impressive architecture. The filming locations for the Rosamunde Pilcher films and the television series Poldark are also at home here. Many of our accommodations are located on the Rosamunde Pilcher Path and offer the perfect opportunity to see attractions such as Prideaux Place, Pencarrow, Lahnhydrock House and St Michael's Mount.
As soon as our guests have booked a Perfect Stays accommodation, our first-class concierge service is available to them free of charge, which our guests find indispensable. Our on-site experts also offer recommendations for the best restaurants, beaches, hiking trails and tourist attractions, and are happy to help with any request, from airport transfers to private chefs and surf lessons.
For more information about our holiday homes, contact our friendly team on +44 (0) 1208 895570 or email us at info@perfectstays.co.uk.
"

Simply unmatched. Certainly in UK, possibly on earth. Perfect Stays is quite possibly the best of its kind…ever. Yes the houses are breathtakingly stunning. Yes the locations bring tears to any hardened five star traveller… but the staff is simply the best. NOTHING but complete praise for them. Lindsay is another level. She became part of my staff before, during and after our stay at Pentyak and nothing was too much trouble. She followed up with me and knew what I needed before I knew. Not something one can say often in these parts. Well done Perfect Stays. Very well done.

"
The Vargo Family, Surrey | Trustpilot - Stayed at Pentyak