From the Blog
Gourmet garden barbeques: a chat with The Aussie Smoker
Posted by
Perfect Stays
on
Updated on
Smoked meats, sticky slaw and a very special summer salad
Recently featured in The Times, it's safe to say that The Aussie Smoker is Cornwall's favourite Pitmaster. Pairing classic Australian flavours with tried and tested family recipes, nothing beats the home comforts of a bespoke backyard barbeque.
Having sampled these dishes for ourselves, we know first-hand that it's a dining experience not to be missed. We caught up with Adam Kesacoff, the man behind the smoker, to find out more about his future plans, signature flavours and favourite things about life in Cornwall.
How did The Aussie Smoker begin?
I've always grown up around barbeques and the fun, relaxed vibes that are associated with it. Back in Australia, I worked in high pressured suit and tie jobs, so cooking barbeques for mates was my downtime.
Moving to the UK and starting a family, I realised how important cooking barbeques are to my mental health, so I decided to take the plunge. I've never looked back and still have such warmth come over me when the guests are happy with the results.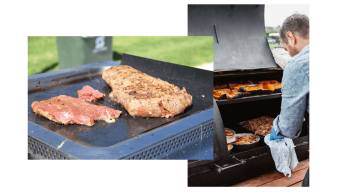 What makes your Aussie-style barbeques different?
I created my own flavour blend many years ago in Australia and brought this combination over to the UK. There are two staple dishes on the menu – an Australian-style Mac n Cheese and my Mum's Summer Carrot Salad, which is bright, sweet and has a kick of heat from fresh ginger. These dishes are just part of my life growing up, so sharing them takes me back to childhood.
An Aussie barbeque is not a last-minute meal in the fleeting sunshine, it takes time. I usually start prepping the food (including the salads) two days before the guests tuck in to allow the full flavours to combine.
What's your favourite dish that you've made so far?
My all-time favourite dish to cook and eat are huge dinosaur ribs. They're actually from a cow but are that big that you need a platter just for one person. They take many hours over a low smoky burn to turn an extremely tough cut of meat into one that slides off the bone and can be cut with a spoon. To me, it's the best cut on an animal.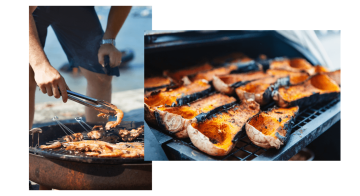 How do you cater for varied dietary requirements and keep it interesting?
I believe that barbeques don't discriminate. As such, I've created many dishes that 99% of people can eat with their dietary requirements and have tried to eliminate all allergens from the dishes to make life easy for everyone.
The other thing I've done is make vegan food so delicious that meat eaters will be fighting over it. For instance, my smoky barbeque pit beans are called "What, no bacon! Beans" because when trialling these vegan beans on meat eaters, they thought I'd hidden bacon in them.
What do you do differently during the autumn and winter months?
I grew up with barbeques all year round, however what we cook differs slightly. For instance, a beef cheek stew served in a Cobb is the perfect winter warmer. As I do 99% of my prep at the HQ near Falmouth, I can take the food virtually anywhere. If it's cold or raining, we can just bring the barbeque indoors.
What's next for The Aussie Smoker?
I'm currently in the production stage of a product line to enable everyone to bring the flavours I cook with everyday into their homes, regardless of cooking on an open-air barbeque or not. I also have a range of smoked cheeses already in stores.
Soon I will finally be launching my cooked barbeque range, where guests can purchase signature cuts such as my 12-hour smoked pulled pork (vacuum sealed) and finish it off for 30 minutes in the oven. All the hard work is done, so they don't even need to get dirty, except while they eat it!
When you're not behind the barbeque, where are your favourite places to visit in Cornwall?
I love a good surf either at Gwithian or Praa Sands, but as barbeques take me all over the county to beautiful locations, I find staying home in Falmouth with the family to be the best. Pulling up to Pendennis Point in the VW, opening the back doors and looking out with a beer is spot on.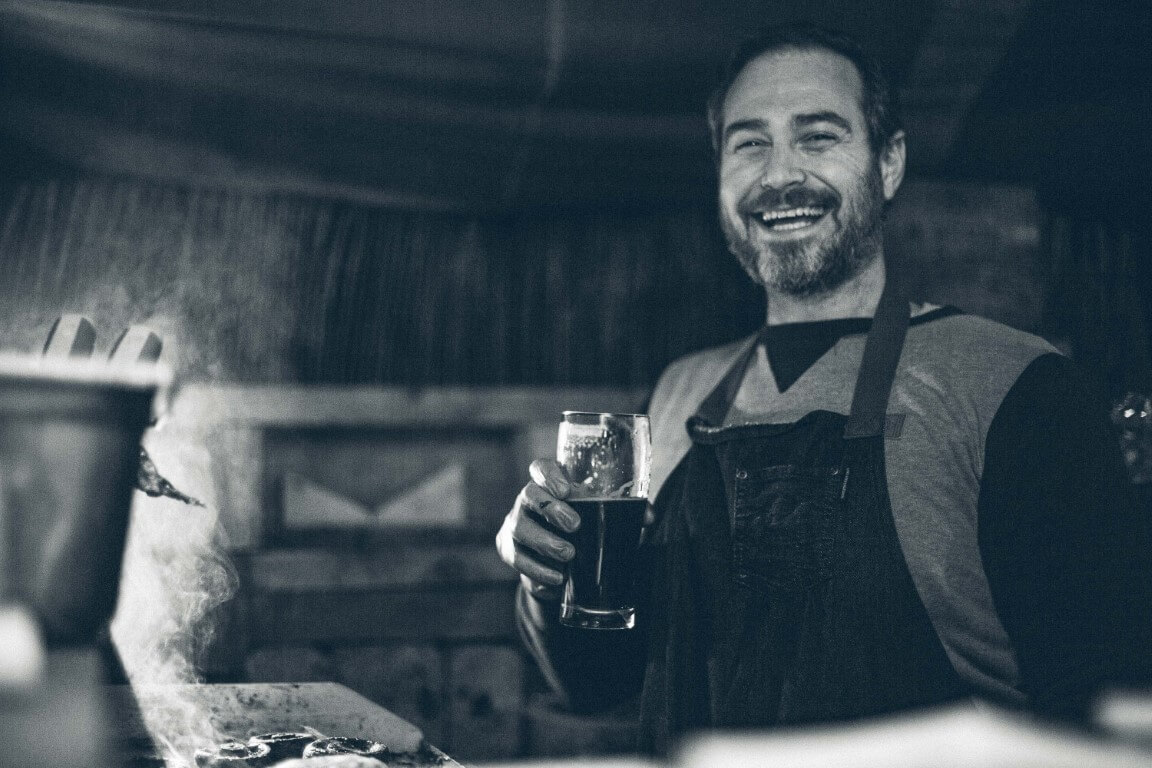 Whether you're looking forward to autumn al fresco barbeques or gathering around the dinner table, our concierge team would be delighted to book you in for a one-of-a-kind dining experience with The Aussie Smoker.
Perfect for families, friends and a variety of dietary requirements, sample a taste of the Aussie lifestyle on your next trip to Cornwall.
© All images courtesy of The Aussie Smoker.