From the Blog
Guide to beautiful North Cornwall bike rides
Posted by
Rebecca Jackson
on
Updated on
Routes for cycling novices and seasoned pros
Come rain or shine, we'd recommend exploring the beautiful North Cornish countryside and coastline by bike. Whether you're a cycling novice or a seasoned pro, there's a route, terrain and distance to suit most abilities.
The expansive Widemouth Bay in North Cornwall is the perfect location for your cycling holiday. Located on the rugged Atlantic coast, there are enough exciting cycle routes to keep even the most energetic groups entertained.
With some help from the fantastic Bude Bikes, we've selected the top four cycle routes near Widemouth Bay. Click on the links to download a detailed map and instructions on the route.
Beautiful Atlantic views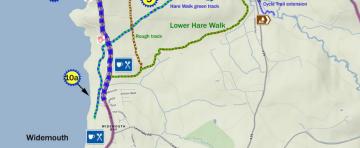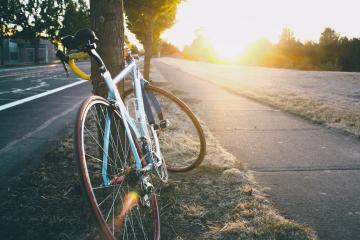 Perfect for families with younger children, this straightforward 5 mile route will take you through Widemouth, Whalesborough and Upton. With beautiful views across the Atlantic, you'll want to make plenty of stops along the way to take photographs.
Time to refuel: we'd recommend taking a break at the newly refurbished Widemouth Bay Cafe.
Rural Cornish countryside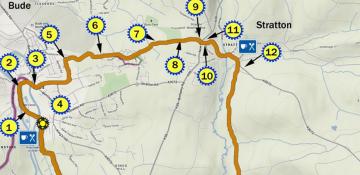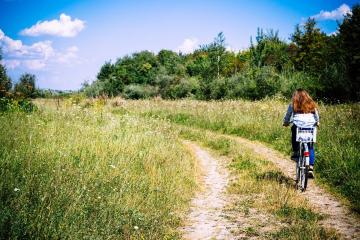 This is another lovely short bike ride for families or novice cyclists. The route will take you around the quiet lanes, local villages and farms between Bude and Helebridge. This circuit is ideal for those wanting to spend time exploring the Cornish countryside away from the coast.
Time to refuel: between Helebridge and Bude you'll find the excellent River Life Cafe and Bistro, ever popular with cyclists.
Short and sweet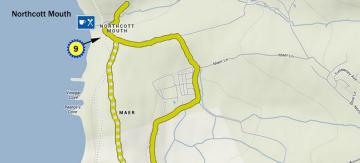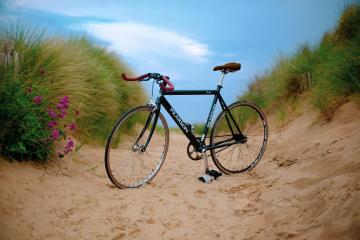 This short cycle ride takes you through the small seaside resort of Bude before heading further north along the coast. Famous for its pastel painted beach huts and golden sands, this friendly town is well worth a stopover. The route will take you as far as Northcott Mouth, a ruggedly beautiful rocky cove that transforms into a lovely sandy beach at low tide.
Time to refuel: for the ultimate Cornish Cream Tea, make a stop at Margaret's Rustic Tea Garden. This charming café overlooks the sea, and is a stunning spot to take a break mid-ride.
A challenging coast and countryside adventure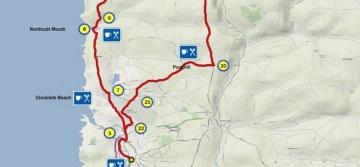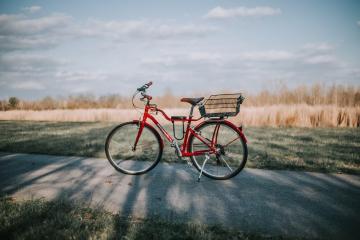 If you're looking for a bit more of a challenge, this adventurous 17 mile route is well worth a try. Taking you through picturesque woodland, along tranquil bridle paths and around winding country lanes, you'll discover the diverse mix of landscapes in Cornwall. Mid-ride you'll arrive at Morwenstow, the northernmost Cornish village; don't forget to look out for the historic Hawker's Hut perched precariously on a cliff edge.
Time to refuel: if you need a well-earned break halfway through the route, we'd recommend a visit to the award winning Rectory Farm Tearoom at Morwenstow.