From the Blog
Time to recharge: six of the best lockdown-friendly yoga classes to ease yourself into 2021
Posted by
Sophie Hesp
on
Updated on
From stretches in the sand dunes to Zoom Zen at home
Loved for its ability to balance body, mind and spirit, it's no wonder that more of us are turning to yoga when we need some time to recharge.
Finding ourselves in the early days of another UK lockdown, we know how important it is to simply stop, breathe and take a moment for yourself. With that in mind, we've rounded up six of our favourite yoga instructors based in the South West. With each one offering online sessions - from soothing pregnancy flows to fiery cardio yoga, discover the best lockdown-friendly classes to ease you into 2021.
1. Yoga with Mad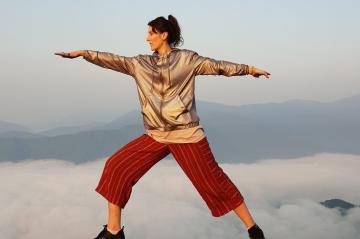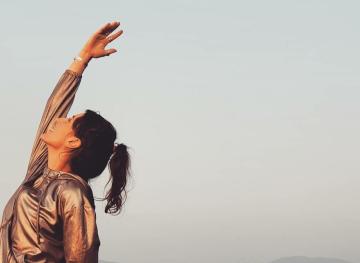 © Yoga with Mad
Based in beautiful rural Somerset, Maddie Norris has been offering private and group yoga classes since 2016. A certified instructor with a background in sports therapy, she's passionate about sharing the physical and mental benefits of yoga with people of all ages and abilities.
From 'Early Riser' yoga on Thursday mornings, to a fast-paced cardio workout to round off your Friday, a Yoga with Mad session promises the perfect lockdown pick-me-up, since each class is available to join online: 'Instead of having to walk into a scary yoga studio, we can log into Zoom and practice from the comfort of our own home, how wonderful!'
A favourite of ours, Maddie tells us how her Tuesday evening 'Zoom Zen' proved popular during the first March lockdown, and it's still a class she enjoys teaching today: 'Something I've wanted to focus on through Covid is bringing people together through yoga and creating a sense of community – providing space for people to move, connect and breathe. Physically your body is going to say 'thanks', mentally you will never look back.'
With an aim to support young people in the South West, Maddie hopes to grow her much-loved Tuesday Teen Yoga class in 2021: 'I aim to share the tools of yoga with lots more people and specifically reach more teenagers, as I feel more must be done to protect mental health in young people.'
Yoga with Mad's lockdown tip: 'Being outside helps develop a really grounded practice, you can completely immerse yourself in nature and it helps you start to pay attention and be grateful for the magic in every day.' With daily exercise still permitted under the current lockdown guidelines, a spot of garden yoga could be just what you need to shake up your daily routine.

2. Alicia Ray Wellbeing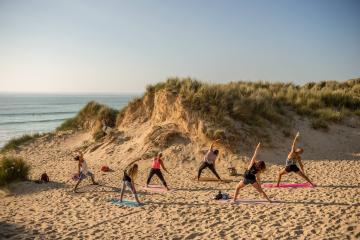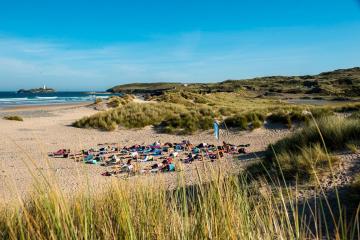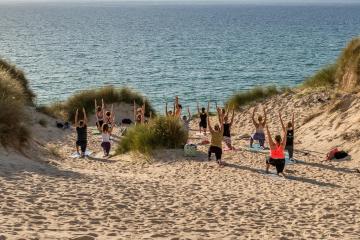 © Alicia Ray Wellbeing
Combining her love of the great outdoors with the benefits of yoga and mindfulness, Alicia Ray is one of Cornwall's favourite instructors. A clinical health psychologist and wellbeing practitioner with over 325 hours to her name, Alicia has been adapting her classes to make sure her students can still stretch, bend and twist their way through lockdown.
Having recently swapped her favourite teaching spot on Gwithian Towans Beach for the virtual classroom at home, Alicia offers a versatile combination of intense fitness-based yoga and classes designed to strengthen and energise. Improve your balance and focus with a hatha or vinyasa flow, try a choreographed routine with step aerobics or incorporate a touch of pilates with a core conditioning session.
We caught up with Alicia to find out how lockdown has influenced her classes: 'Teaching online live-stream yoga has been a real learning curve. Last year since the first lockdown I live-streamed 180 classes which helped me to learn quickly! Yoga helps us to be adaptable, gives us strength and has certainly taught me about the support of a yoga community.'
Of course the benefits of yoga go beyond just the mental and physical, and Alicia's classes have raised money for some great local causes in what's been an uncertain time for everyone: 'I feel fortunate to be able to offer yoga and mindfulness classes online and to be able to reach out to 1,248 yogis last year – together we raised over £1,000 to support the Royal Cornwall Hospital's Trust fund.'
Cornish weather and government guidelines permitting, Alicia's popular beach sessions are set to return to the Gwithian dunes for a fourth season in 2021. While classes may be virtual for now, trying out some stretches on the sand promises the perfect way to embrace the outdoors, tune in to your body and develop your practice once restrictions are eased. We're told the beach sessions end with a hot drink or a dip in the sea, for the true Cornish experience.
Alicia Ray Wellbeing's lockdown tip: 'Be kind! Kindness and compassion are so key when we're experiencing challenge and uncertainty.'
3. Oceanflow Yoga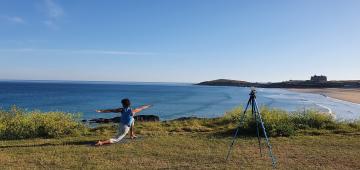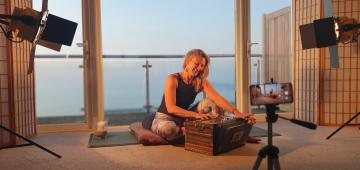 © Oceanflow Yoga
Perhaps Cornwall's most-loved yoga studio, Oceanflow is home to 25 fun and fiery classes, now available to join online. Launched just before last year's March lockdown, their on-demand library of follow-along flows have virtually united yogis up and down the country.
From lazy Sunday classes in the comfort of your pyjamas to a four week meditation course and sessions at sunrise, Jen and Stretch have worked their magic to make yoga safe and accessible for all: 'Since the first day of lockdown, Jen has been live streaming mantras every morning for free on Instagram. It has been a real support for a lot of people and she plans to continue until a full year is up. She runs them at 8:05am every morning.'
Thanks to a combination of live streams and socially distant outdoor sessions when restrictions allowed, Oceanflow have been able to continue their classes year-round: 'The highlight for us was the Silent Disco Yoga sessions we ran on the beach in the late summer. It moved a lot of people to tears as most had barely interacted with another person and then were back in the community of people they knew and loved. We were so fortunate to have the Silent Disco kit to allow us to hold events like this in a Covid safe manner and of course had the whole beach for people to spread out on.'
Looking ahead to 2021, Oceanflow plan to grow their classes and ensure people across the country can enjoy the restorative power of the South West: 'When we were allowed to start teaching outside in the summer, we quickly learnt the art of the hybrid class where we would have people in person and those dialling in online. It was great for people in lockdown up country because they felt like they were practicing on the cliffs with us. The view really has been a lifeline of hope for a lot of people who haven't been able to get their beloved trip to Cornwall in this year.'
Oceanflow Yoga's top lockdown tip: 'Learn to meditate. It teaches us that happiness does not rely on what happens around us but how we choose to respond to any situation.'
4. Ellie Murray Yoga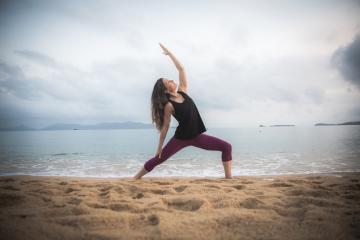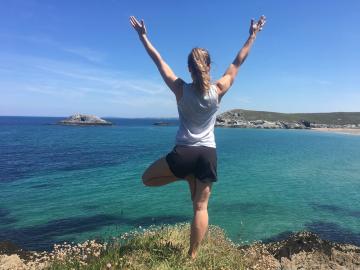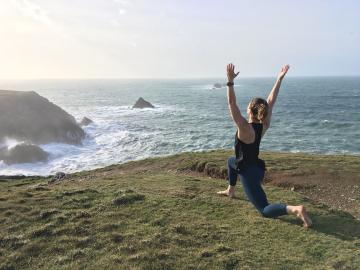 © Ellie Murray Yoga
Offering private and group sessions each weekday, expert yogi Ellie Murray hasn't let life in lockdown interrupt her teaching. Live-streamed from her home in Newquay, her now virtual classes are just the thing for those looking to perfect their backbend, work on their balance or improve their downward dog.
Available to book online, Ellie's new six week prenatal class guides mums-to-be through the principles of movement, breathwork and relaxation, while her Wednesday evening 'slow flow' promises a calming hour on the mat for all abilities. Early birds will love waking up to Friday's vinyasa – the perfect way to kickstart the weekend, one pose at a time.
And with so much beauty to be found in the great outdoors, why not save one of Ellie's classes to enjoy al fresco? 'Stepping outside and feeling the wind on your cheeks, fresh sea air in your lungs and the sand between your toes is a special feeling indeed, and you can take this gratitude with you onto your yoga mat.'
While Ellie herself will soon be taking some well-earned maternity rest, her classes provide plenty to look forward to for a post-lockdown getaway in Cornwall. Think fun in the waves with 'surf flow yoga' and your dose of fresh sea air with plenty of outdoor, socially distanced sessions.
Ellie Murray Yoga's top lockdown tip: 'Try and find five minutes for yourself each day. If you start with five, it could well build up to 10, 15 or 20. Before doing anything (and definitely before looking at your phone!) take a few moments to check in with yourself (how are you actually feeling right now, physically and mentally), perhaps do a gentle cat/cow flow or practise some calming breathing techniques. It will get each day off to a good start!'
5. Jen Austin at Shine Yoga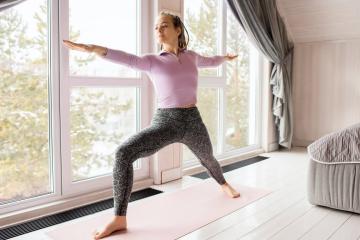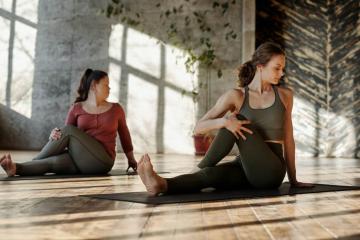 Stay connected with friends, try something new and challenge your mind and body. Having pressed pause on her Newquay-based studio teaching due to lockdown, Jen Austin of Shine Yoga has swapped face-to-face yoga for screen-to-screen.
Bringing likeminded yogis together online, Jen's classes are open to all – whether you've been practicing for years or it's your first time stepping onto the mat. Beginners will feel instantly at ease with the 'slow flow' – an hour long moving meditation class designed to relax and unwind, while the more energetic yinyasa will teach you to link each pose with considered breaths, leaving you feeling strong and uplifted.
Sign up to a virtual group class and follow along with an evening flow, or save your session for later. Each class is available to view up to a week after the live stream – perfect for those balancing work with life at home.
6. BlueDog Yoga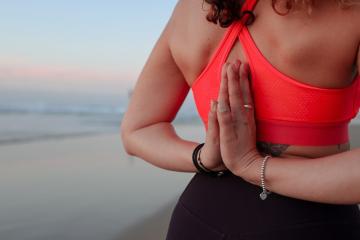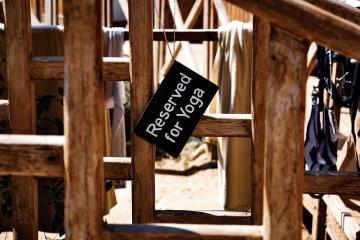 Specialising in ashtanga and vinyasa teaching, Jules at Blue Dog Yoga is based in Salcombe. Usually offering studio sessions, pop-up classes and beach yoga across a handful of picturesque South Devon locations, Blue Dog Yoga's virtual flows are designed to help students find balance in their daily lives.
Perfect for starting 2021 recharged and in good spirits, you'll find plenty of classes to suit your ability. Beginners can enjoy a dedicated virtual session at 6pm on Mondays, while those more advanced are advised to join Jules' morning practices at 9:30am on Tuesdays and Fridays.
For solo yogis, tailored one-to-one classes are available to fine tune your practice and explore the key principles of yoga first hand. Whether you'd prefer group lessons or individual coaching, we recommend keeping an eye on the Blue Dog Yoga Instagram page for class updates and flows to follow along with at home.
Of course if you're locked down in the South West, there are plenty of picture-perfect settings to lay down your mat for a practice of your own. From solo sessions by the sea to countryside flows perfect for unwinding at the end of the working from home week, you needn't venture far to make your daily dose of exercise extra special. Just be sure to follow the current government guidelines and stay local to your area.
It may not be safe to travel to the South West right now, but we're ready to welcome you when that day comes. Start planning your post-lockdown getaway and view our spa and wellbeing breaks here.