From the Blog
Top tips for a sustainable Cornwall
Posted by
Sophie Hesp
on
Updated on
Little changes to make a big difference

If you'd like to get involved with one of Cornwall's fantastic local initiatives on your next escape, there are plenty of ways you can help protect its beautiful coastline. From joining in with a community beach clean to steering clear of single-use plastics, we've rounded up some of the quickest and most effective ways to contribute to a more sustainable Cornwall on your next holiday.


1. Steer clear of single use plastic bottles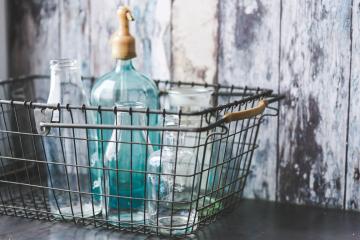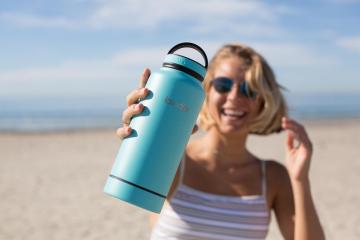 When you're visiting a part of the world as beautiful as Cornwall, the last thing you want to see is a beach littered with plastic. While it's important to stay hydrated on your escape to the coast, by using alternative, more sustainable solutions to plastic bottles, you'll be able to enjoy your holiday and help the environment at the same time.

The ever-popular Polzeath is leading the charge against single use plastic in Cornwall, after rolling out the country's first ever drinking water refill station on its seafront earlier this year. The scheme encourages locals and visitors alike to stay away from the plastic, grab a reusable bottle from home and take advantage of free refills on their next beachbound adventure. A simple change that's great news for us, and even better for the environment.

2. Get involved with a local beach clean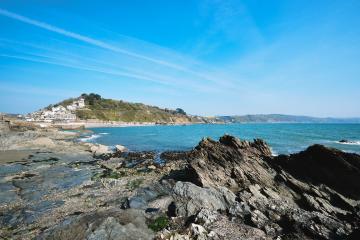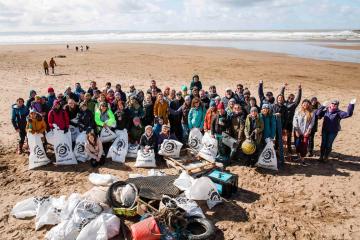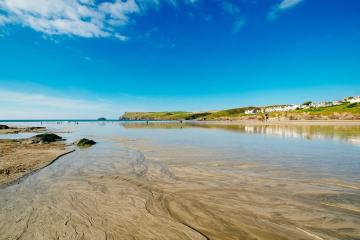 With a whole host of brilliant organisations helping to clean up our much-loved beaches on both a local and national scale, it's now easier than ever to get involved with a beach clean on your next visit to Cornwall. Charities such as Surfers Against Sewage, The National Trust and Looe Marine Conservation Group organise regular beach cleans across the county, encouraging people of all ages, as well as their four-legged friends, to get involved.

A list of upcoming beach cleans is available here from The National Trust, who say the only thing you need to bring us your enthusiasm – all gloves, bags and litter-pickers are provided.

3. Or organise your own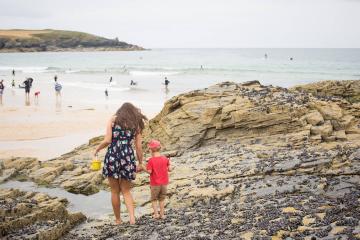 For smaller scale cleans on a more flexible time frame, gather together a group of friends, family and willing volunteers and take to the beach for a spontaneous DIY beach clean. Whichever beach you head to on your next Cornish retreat, by spending a matter of minutes scouring the sand for unwanted rubbish and taking it home to recycle, you'll be doing Cornwall a big favour.

What's more, a handful of businesses like The Stable at Fistral Beach are supporting the efforts of keen beach goers with a 'fill up a bucket and we'll fill up your cup' scheme, offering complimentary coffee in return for unwanted rubbish collected from the beach.

4. Visit The Refill Store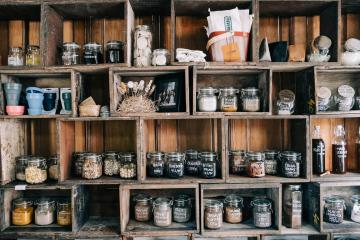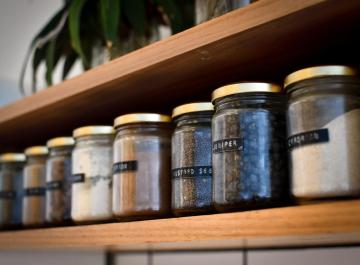 If you're planning to venture into the city on your next Cornish break, make sure you pay The Refill Store in Truro a visit. The sustainable shop located in Cornwall's county town is taking the high street by storm, with its revolutionary 'no plastic' policy. Open Monday to Saturday, the store encourages customers to refill their own containers or recycled paper bags to purchase their groceries.

While it's simple in design, it's helping to transform the way we buy our food and think about plastic. With a wide range of cupboard favourites, including pasta, rice, cereals, dried fruit and spices available to purchase by weight, The Refill Store also stocks a line of plastic alternative products, including cutlery and toothbrushes crafted from bamboo.
With plenty of great local initiatives nearby, our Cornish beach houses make the perfect base for a last minute break. Click here to find an idyllic coastal beach house, or call 01208 895570 to speak to a member of our friendly team.