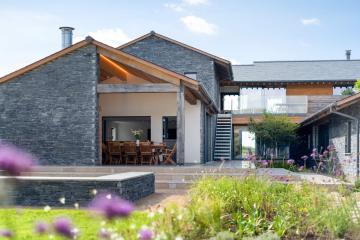 Holiday Homes with Electric Car Charging in Cornwall, Devon & Somerset
Explore our luxury holiday homes and cottages with electric car charging points.
We understand that many of our guests would like to reduce their carbon footprint and bring
their electric or hybrid vehicle with them on holiday.
Recharging your car while you relax
All of the exclusive holiday homes below have electric vehicle (EV) chargers on site, so you can have peace of mind throughout your stay. Before booking, please get in contact with our team for further details on what type of electric vehicle (EV) charger is provided at each property.
Get in touch
If you need help narrowing your search, our team visit every property and are on hand to provide personal insights and advice about the homes best suited to your group or occasion.