From the Blog
Follow in the footsteps of Poldark: your Cornish reading list
Posted by
Sophie Hesp
on
Updated on
From historical thrillers to charming seaside tales

Cornwall provides the setting and inspiration for a whole range of renowned books, from traditional tales, to heart-warming children's stories and atmospheric classics. Whether you're looking for a romantic beachside read for your next holiday, or you're keen to immerse yourself in Cornish history and legend before setting off, there's a book for all tastes and ages.
To help you get to know this beautiful and rugged region, we've hand-selected a reading list of our favourite books inspired by Cornwall.

The Shell Seekers by Rosamunde Pilcher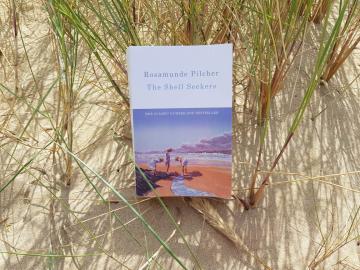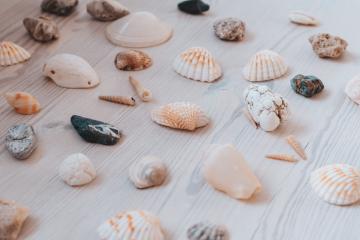 Largely inspired by her own fondness for Cornwall's storm-battered coastline, Rosamunde Pilcher's novel The Shell Seekers is one of connection and family. Set in both London and Cornwall, the story follows Penelope Keeling as she contemplates the future of her most prized possession, her father's painting, The Shell Seekers.

Living in her Cornish childhood home, Podmore Thatch, Penelope's story is loosely based on Pilcher's own life. Born in a West Cornwall village, Pilcher took her literary inspiration from the county's beaches, where she remembers 'sitting on the rocks and making up little stories' in her head. Since then, The Shell Seekers has gone on to sell over five million copies worldwide.

The perfect beachside read to enjoy perched on the rocks on a calm afternoon, The Shell Seekers is a story of bohemian childhood, wartime romance and family secrets.
Rebecca by Daphne du Maurier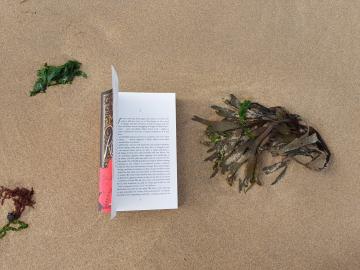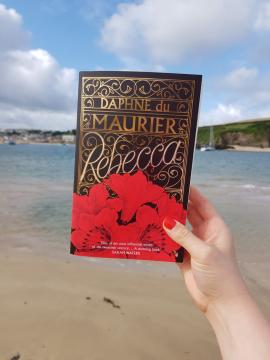 'Fowey has a magic all of its own' reads a quote inside the Daphne du Maurier Literary Centre in the much-loved Cornish town. Author of the 1938 gothic thriller Rebecca, Daphne du Maurier fell intoxicatingly in love with Cornwall and all its hidden charms, wishing to spend her life in the county and away from the harsh city life London had to offer.

Inspired by Menabilly, a historic house on Cornwall's south coast, du Maurier created a fictional estate named Manderley, which became home to the unnamed narrator of her novel, Rebecca. A haunting tale of a young lady's companion and her new husband, Rebecca takes the form of a flashback, with a disastrous costume ball, ghostly characters and a mysterious sunken boat adding to its drama.

With Cornish landscapes referred to throughout, from Lanteglos Church to the Fowey Estuary and surrounding National Trust grounds, the novel is largely inspired by the Cornish coast. Far from the whimsy and wonder of light-hearted fairy-tales, Rebecca is a thrilling read that will open your eyes to the rugged ways of the rural countryside.
Ross Poldark by Winston Graham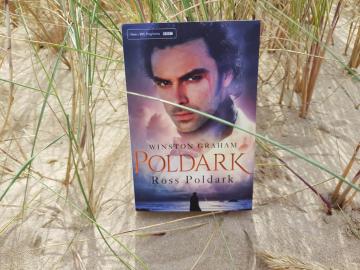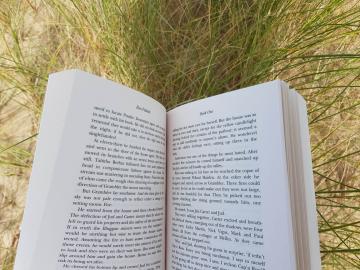 A Cornish reading list wouldn't be complete without mention of the Poldark series. Recently made popular by the 2015 BBC television drama, Winston Graham's original collection of novels dates back to 1945, following the tangled lives of Ross and Demelza Poldark.

Spanning the length and breadth of Cornwall during the 18th and 19th centuries, the 12 books see Graham's characters ride horseback across the rugged Bodmin Moor, mine for copper at Levant Mines and see the ships sail into Charlestown Harbour. Painting a beautifully evocative picture of Cornwall, Graham's first novel, titled Ross Poldark, is a noted piece of historical fiction, seamlessly transporting readers to the heart of Cornwall.
The Mousehole Cat by Antonia Barber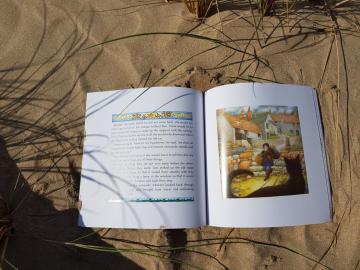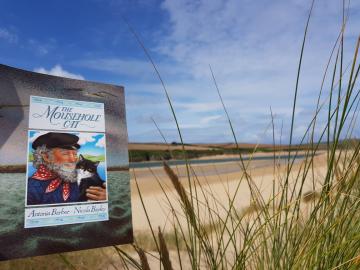 A charming seaside story set in the Cornish village of Mousehole, this children's picturebook favourite is a heart-warming tale of the friendship between fisherman Tom and Mowzer the cat, as they fend off stormy seas to protect their village from the Great Storm-Cat.

First published in 1990 and based on the legend of the Cornish fisherman Tom Bawcock, The Mousehole Cat takes inspiration from the bluey-green hues of the Cornish coast, with lovely traditional details like star-gazy pie woven throughout.

Fisherman Tom and Mowzer are brought to life with beautiful whole-page illustrations from Nicola Bayley, capturing Mousehole harbour and Tom's cosy Cornish cottage in a characterful hand drawn style. A soothing story about friendship, The Mousehole Cat makes for the perfect bedtime story to get the little ones excited for their upcoming Cornish adventures.
The White Horse of Zennor by Michael Morpurgo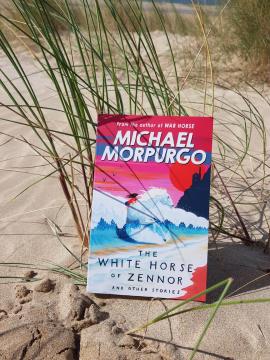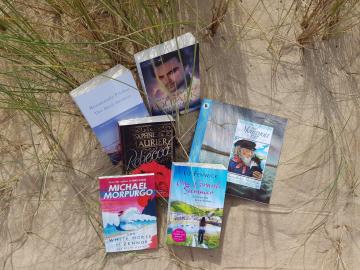 A haunting collection of short stories inspired by the rugged Cornish landscape, Michael Morpurgo's The White Horse of Zennor is a must-read for fantasy fans of all ages. With magic and myth incorporated into each of the five instalments, including The Giant's Tale and Gone to Sea, the small Cornish village of Zennor provides the backdrop for gruesome ghost stories and thrilling witchcraft tales. Zennor's secrets unfold page by page, and magic lies around every corner.

Cornwall occupies a special place in Michael Morpurgo's heart and provides the setting for many of the former Children's Laureate's novels, including Dolphin Boy and Why the Whales Came, both set on the Isles of Scilly, just off the Cornish coast. The White Horse of Zennor is filled with adventure and excitement, making it the perfect book for keeping 7-12 year olds occupied on the drive down to Cornwall.

One Cornish Summer by Liz Fenwick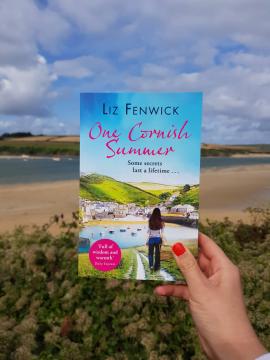 When Hebe gets landed with life-changing news, she heads straight to Cornwall – the one place she feels truly at home. With magically evocative descriptions of Cornwall that will make locals proud to call it home, and inspire others all over the country to visit, One Cornish Summer tells the story of two women, each keeping a very important secret.

With her feet on Cornish soil, Hebe begins work restoring Helwyn House, a fictional estate based on the National Trust property, Godolston House. It's here that her life begins to change. Visiting beautiful Cornish locations including Godolphin, Gill Bridge and Gillian Creek, Liz Fenwick's intriguing romance novel is the perfect bath-time accompaniment to enjoy in a cloud of bubbles with a glass of wine.

If you want to explore the home of The Mousehole Cat or see the inspiration for Daphne du Maurier's Manderley Estate for yourself, our Cornish beach houses are perfect for a relaxing reading retreat. The Mouse House is situated in an idyllic location, nestled between Mousehole's quaint narrow streets and within walking distance of the local restaurants, shops and galleries. For beach lovers, Treasure House is a fantastic contemporary property in the heart of Polzeath.
Before you go, Poldark fans: don't miss our guide to exploring the series' most iconic filming locations throughout Cornwall.
Featured in this post
Polzeath, Cornwall
Sleeps: 8 - 10
Bedrooms: 4 i
Bathrooms: 3
Featuring cool urban interiors and an open plan design, Treasure House is a surfside sanctuary just 30 seconds from the beach. Flooded with light in the summer months but a cosy bolthole come winter complete with a roaring fire, this coastal retreat has four large bedrooms and a picturesque private courtyard.
Dog Friendly
Sea Views
EV Charger
Hot Tub
Swimming Pool
Games/TV Room
Mousehole, Cornwall
Sleeps: 6 - 8
Bedrooms: 4 i
Bathrooms: 3
Endless sea views, stunning coastal walks and a picturesque harbour: just three things that make The Mouse House so special. Located in Mousehole, soak up the captivating views over the West Cornwall coastline, Mount's Bay and St Michael's Mount.
Dog Friendly
Sea Views
EV Charger
Hot Tub
Swimming Pool
Games/TV Room