From the Blog
Our favourite interior stores across the South West
Posted by
Perfect Stays
on
Updated on
From indoor jungles to a Scandi refresh
The South West is a treasure trove for interior stores, each one filled with one-of-a-kind pieces to complete the home. Shopping locally is the perfect way to make your interiors truly unique, whether you have a complete revamp or a room transformation in the pipeline.

Now, more than ever, it's the independent shops that need our help. With that in mind, we've gathered a few of our favourite interior and lifestyle stores, each one a must-visit to show your support for the South West. If you're not quite ready to venture out to the high street, you can visit their websites for a design refresh from the comfort of your sofa.
Alice in Scandiland, Lostwithiel, Cornwall
"I want to create a home with meaning and soul, something that today's throwaway fashion doesn't do. Mixing contemporary and vintage pieces, natural wood tones and items made to stand the test of time means you think more about the space you inhabit and subsequently love what you've gathered."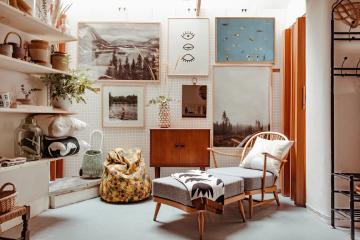 © Alice in Scandiland
What started as a home renovation project soon became something far bigger. Since opening its doors in 2018, Alice in Scandiland has secured its place as one of Cornwall's most-loved interior hotspots. Tucked away in Lostwithiel, you'll spot the duck egg blue exterior from afar before delving in to discover Scandi-inspired pieces.
From handcrafted pottery and beeswax birthday candles to Alice's best-selling 'fine little day swimmers print', each and every item promises to add a Scandi twist to your space. And, if you're in a design rut and looking for inspiration, you can shop the contents of Alice's aesthetic home straight from the website.
Caro, Bruton, Somerset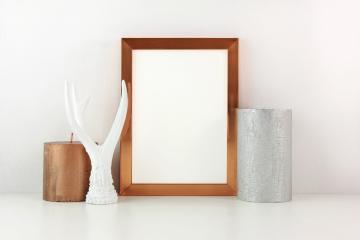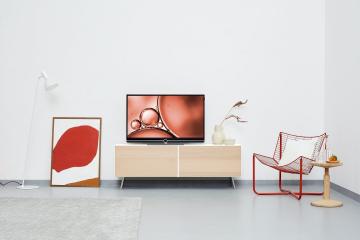 Timeless, classic and contemporary: Caro is an advocate for the link between mental health and the spaces we inhabit. Keeping elements of urban and country life at its core, every product is illustrative of the natural world around us.
Whether you're looking to update your dinner party tableware with statement napkin rings or a matcha tea set, or tap into the latest trend with an abstract face print, there's an item for every taste and trend preference.
NGNG, Exeter, Devon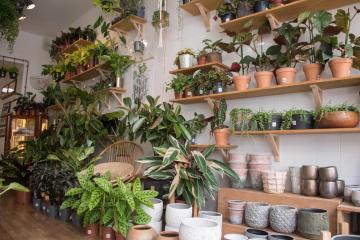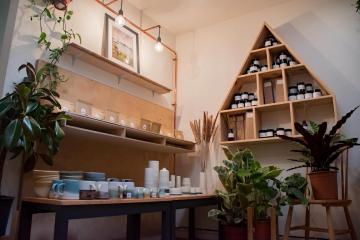 © NGNG
Say hello to houseplant heaven as you step into NGNG – Exeter's very own indoor jungle. Sat at the forefront of Exeter's independent retailer scene, green-fingered creatives Alex and Martha take care of everything.
Whether you're popping in for a new zine for the coffee table, picking up a handmade ceramic vase or deciding between a creeping plant or a leafy Swiss cheese, there's something to grace each corner of the home. What's more, every plant is given an expertise level, so you can advance from a humble beginner to a sophisticated botanist in no time.
We asked Alex and Martha which plant is best for getting started: "We often feel that the more intricate and interesting a houseplant is, the more complicated its care is. ZZ Plants and Philodendron Scandens are really easy to look after, although not the most exciting. Calatheas, however, come in so many amazing varieties and don't demand tonnes of care and attention."
Jo & Co Home, Wadebridge, Cornwall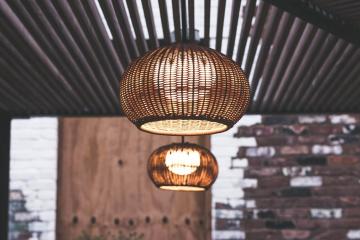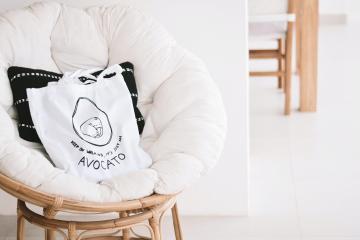 Jo & Co Home was founded in 2014 by Joanna Elridge and her husband, Tom. Inspired by a personal renovation project, this independent lifestyle store blends classic Nordic designs with a touch of coastal living.
Loved for its velvet sofas, wooden tables and wicker lampshades, Scandi-lovers will find a slice of heaven in this store. If you want to see each item in action, pop over to the showroom for dreamy pastel furniture and tablescaping inspiration.
Located in Hawksfield Cornwall, a cultural centre along the A39, make sure you pay Strong Adolfo's a visit just next door for a winter warmer and slice of cake.
Fallow & Fern, Taunton, Somerset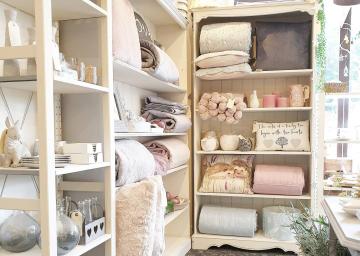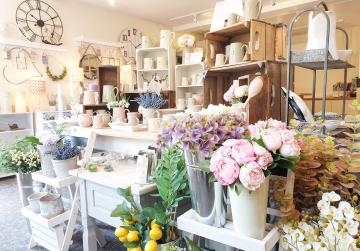 © Fallow & Fern
Sporting a rustic, pastel, floral aesthetic, Claire created Fallow & Fern with the premise that small touches can make the world of difference in a home. Claire sources inspiration from her beautiful Somerset surroundings, from the wildflowers and animals to the landscape itself. As a result, every item has a signature Fallow & Fern warmth to it.
Found in Taunton, peep through the maroon shop windows before heading in for a homeware haul, where Hogben pottery and bundles of faux flowers await. We spoke with Claire to find out a little more about how she changes her stock in autumn/winter to create a cosy hideaway: "I introduce soft furnishings with more texture and warmth during the cosy months – snuggly throws, cushions and candles. I focus on items that can create a cosy atmosphere in the home and also bring in festive décor and gifts."
No.56, Penzance, Cornwall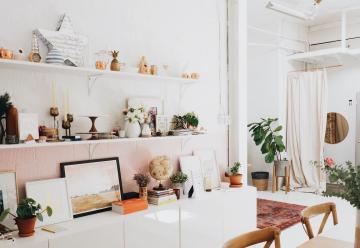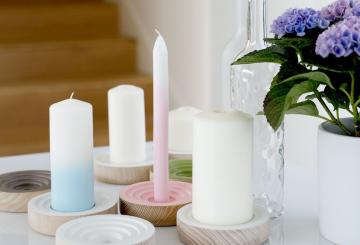 Carole founded No.56 with a simple ethos: take time to find the beauty in the everyday. Stocking an eclectic range of lifestyle products, this store is a firm believer that it's sometimes the smallest objects that can breathe the most life into a home. If online shopping's on the agenda, Carole's photographic journal is packed with plenty of mood board inspiration.
No.56 sits on Chapel Street in Penzance alongside several local shops and galleries – perfect for some independent gift shopping. If you still haven't satisfied your interior fix, visit No.56 makers across the road for a series of capsules from the store's most-loved producers.
© Main image courtesy of Alice in Scandiland.