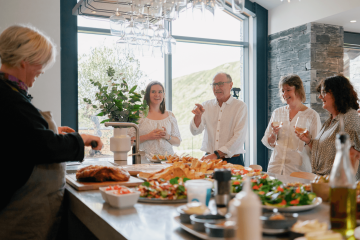 Inclusive Concierge
From the moment of booking one of our holiday homes, our inclusive concierge service is provided at no additional cost, to assist with your planning and make sure you experience the best the local area has to offer.
Our insider knowledge and local expertise can help you craft a personalised itinerary for the duration of your stay, ensuring every holiday is special and unique.
Our team are passionate about creating memorable experiences, from wine tastings to in-house spa treatments, foraging adventures and private surf lessons. We're also on hand to take care of the practical details, including taxi reservations, babysitting and additional housekeeping.
We aim to take the stress out of holiday planning, so all you have to do is look forward to your escape.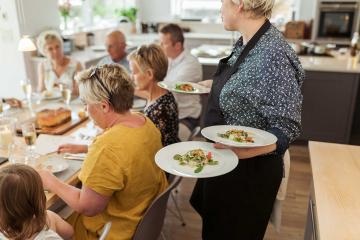 Dining options
Whether you'd like a private dining experience in the comfort of your holiday home or a gourmet feast delivered to your door, we can find the perfect chef to create a tailored menu based on your preferences and requirements. If you'd rather explore the local area, we're on hand to make dinner reservations and recommend some of the South West's most highly acclaimed restaurants, hearty pubs, or must-visit local favourites.
For laid back dining in rural locations, we can provide you with insider tips on the best feast nights in the area. From rugged coastal banquets to hearty woodfired suppers, wrap up warm and join the locals for some incredible food and drink out in the open. A unique experience, it's the ideal way to sample high quality produce in an unforgettable setting.
Local food and drink
We can set up a bespoke in-house wine tasting for groups, or ask our team for recommendations on the best local vineyards to visit for tours and tastings. Cornish Wine Tastings also offer full or half day experiences - there's no need to worry about designated drivers or taxis, as this independent company comes to you.
Perfect your favourite dish or learn a new skill with one of our in-property cookery classes - from patisserie to seafood and Indian to Thai. Our team can also book you into one of the high quality cookery schools across the South West, or combine your appreciation of food and nature by embarking on a foraging adventure with an experienced guide. Alternatively, visit one of the South West's iconic harbours and join a local fishing boat trip.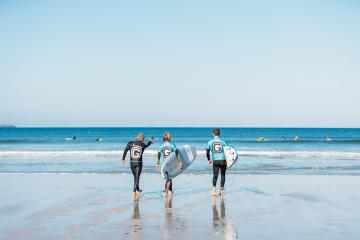 Activities
Take to the water, explore the South West's radiant coastline and spot local marine life on an exciting sea life safari. Back on dry land, we'd recommend getting out and about on foot or bicycle, as it's the best way to discover the countryside. Our concierge team are on hand to take care of cycle hire and suggest rural trails, as well as some beautiful walking routes.
Horse riders are spoilt for choice in the South West, with an abundance of moorland and national parks to explore. Our team can help find accommodation and transport for your horses, or we can put you in touch with local stables for guided treks. If you're a golfing fan, we can point you in the direction of the South West's best golfing greens, create an itinerary, or simply assist with the smaller details like club hire and green reservations.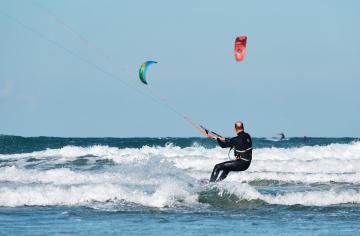 Watersports
Gorgeous beaches and unbeatable surf make the South West a spectacular destination for a watersports holiday. We can recommend the best local surf schools for group sessions or arrange bespoke one-to-one surf tuition.
Small coves and calm estuaries are perfect for stand up paddle boarding, and thrill-seekers will relish a coasteering, wakeboarding or waterskiing adventure. Whether you'd like to learn to sail, try wild swimming or explore the coast by kayak, our team can put you in touch with the best local companies. For equipment hire, private lessons or group classes, let us take care of the arrangements so you can maximise your time on the water.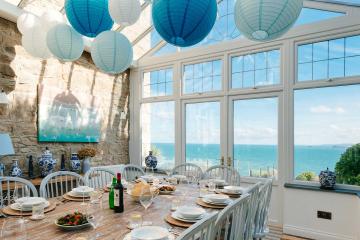 Special occasions
Our holiday homes are perfectly suited to host all forms of special occasion, from birthday celebrations to milestone events, Christmas and New Year. Our concierge team are always on hand to help take care of the planning, so you can be confident that your celebration will be one to remember.
Our team can arrange for a delicious, locally made cake to be prepared for you, so you can avoid the hassle of transporting it. We can also organise flowers, balloons, decorations or wine to be delivered ready for your arrival or partway through your stay, so you don't have to worry about ruining the surprise. Whether you're looking for the best private chef or something completely unique, we'll plan everything in a discreet manner.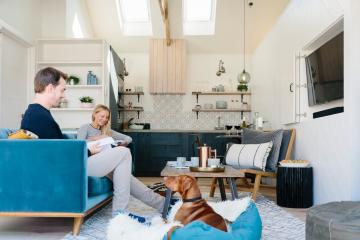 Domestic services
Our local experts are also on hand to help with the finer details and practical arrangements for your getaway. If you're travelling by air or rail, our team can help organise car hire for the duration of your stay, or book taxis and airport transfers for those shorter journeys.
If you're keen for some alone time away from the children or pets, we can tap into our local contacts to source an appropriate babysitter or dog sitter who can hold the fort while you make the most of your evening. From recommending nearby farm shops to organising additional housekeeping, contact our concierge team who can look into arranging anything on your behalf.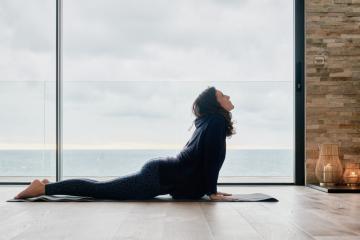 Health and wellbeing
We can recommend award-winning local spas and book a range of indulgent treatments or blissful spa days on your behalf. For ultimate relaxation, our team can organise a spa experience in your luxury holiday home. Unwind in opulent interiors and soak up the beautiful surroundings as a therapist treats you to in-house massages and spa treatments.
Request private in-house yoga classes with a trained instructor or continue your exercise routine and let us organise a personal trainer. If you prefer group activities, we'll suggest the best local classes and gyms nearby. Maximise your healthy getaway by staying in one of our properties with tennis courts and lawns on-site. Our concierge team can source a private tennis coach, so you can make the most of these facilities.
Inspiration From Our Blog
Get in touch
If you need help narrowing your search, our team visit every property and are on hand to provide personal insights and advice about the homes best suited to your group or occasion.