From the Blog
Hidden beaches and secret coves: explore the quieter side of Devon and Cornwall
Posted by
Perfect Stays
on
Updated on

Six little-known hideaways to discover on your next trip
There's nothing better than heading off the beaten track, getting away from the crowds and exploring a secluded slice of Cornwall and Devon. Whether it's a hidden cove that can only be reached by boat or a beach that requires a hike down a steep coastal path, the pristine sand and turquoise water at the end will certainly make it worthwhile.

Bosahan Cove - Helford Estuary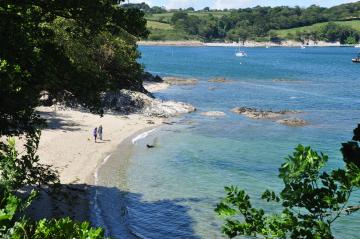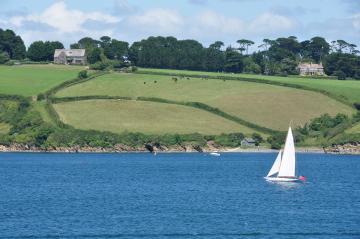 Perched along the banks of the Helford River and backed by ancient woodland, Bosahan Cove is a secret paradise in Cornwall with soft white sand and crystal-clear water. This secret cove is the perfect spot for a luxury lunch with a difference, pack a picnic and indulge by the seashore.
How to find it: Best discovered by water, we suggest hiring kayaks and paddling along the Helford River to reach this hidden gem | View on map
Where to stay: Seathrift or The Old School House in Porthleven
Bossiney Cove - Near Tintagel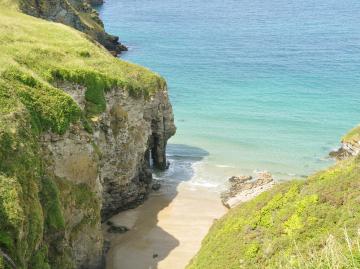 Hidden on the outskirts of Tintagel and Boscastle, you'll find a great alternative to some of the busier beaches. Bossiney Cove is home to beautiful golden sands, stretching into the neighbouring shore of Benoath's Cove during low tide. Known for its rocky farmland footpath and steep cliff steps, the walk down from the rugged coastal path is best suited for those adventurous walkers but the chance to visit Elephant Rock nestled amongst the cliff face and occasionally spot dolphins dancing amongst the crashing waves certainly makes up for it.
How to find it: Park at the small lay-by or car park at Bossiney and walk along the coastal path for about 15 minutes before finding yourself at the cove | View on map
Where to stay: The Yellow Cottage and The Paddock in Trebarwith Strand
Housel Bay - Lizard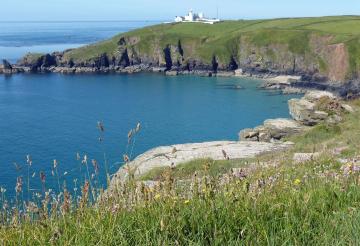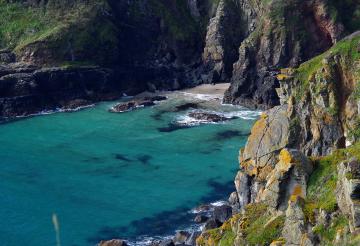 Nestled at the bottom of craggy cliffs, just around the corner from the famous Lizard Point, you'll find the pristine Housel Bay Beach. Reached via coarse steps within the cliff edge, this stunning cove has a small stretch of lovely sandy beach and crystal-clear water. Pop a bottle of something cold in your bag and watch the sun go down in this unspoilt spot.
How to find it: Meander along the coast path from Lizard Point for about 15 minutes and you'll soon spot this lovely bay | View on map
Where to stay: Compass Point in Coverack
Nanjizal Cove - Lands End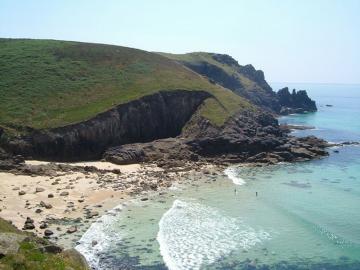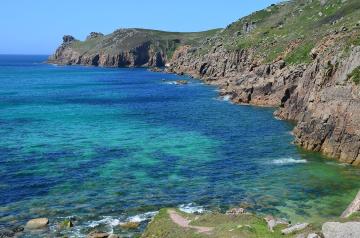 A remote gem, nestled just beyond Lands End, this remote beach is well worth the long walk. You won't find a large car park or tourist-packed café, but you can expect lush white sand and enchanting rock pools. Famed for the Song of the Sea, a tall, natural arch, we highly recommend heading down at low tide to explore the hidden caves and beautiful rock formations.
How to find it: Park at Lands End car park and walk along the coast path for about a mile | View on map
Where to stay: Blue Elvin in Newlyn or Breakwater in Sennen Cove
Moor Sands Beach - East Prawle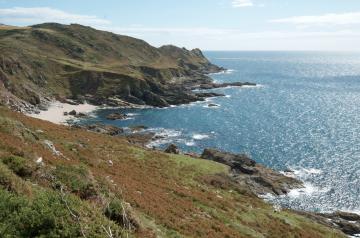 Set just beyond Prawle Point, between Dartmouth and Salcombe, Moor Sands is a beautiful pebble beach with panoramic views along the Devon coastline. A remote spot that's perfect if you enjoy wild swimming, grab your snorkel and explore the nearby caves and crannies along the water's edge. Perch on a rock and take in the peacefulness of the idyllic surroundings, if you're lucky, you might just catch a glimpse of seals bobbing on the water or buzzards circling overhead.
How to find it: Park at Prawle Point and take the one hour walk along the coast path to discover this beautiful beach | View on map
Where to stay: Waterside in Salcombe
Tregardock - Near Port Isaac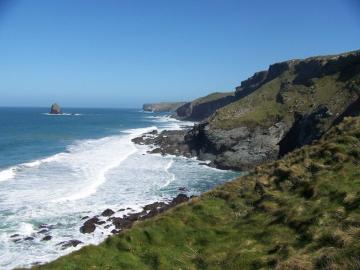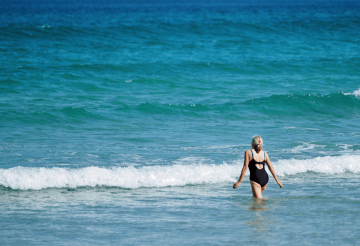 Positioned halfway between Port Isaac and Trebarwith Strand, the sweeping sand and exposed rock seafront of Tregardock is the perfect spot for a peaceful afternoon dip. Enjoy panoramic North Cornwall coastline views and explore the tranquil waterfall found within the cliff face. A rocky cliff path is the only inland access down to the seafront or arrive by kayak and paddleboards for a beachside lunch stop.
How to find it: Park on the roadside near the farm at Treligga and follow the rocky cliff path for 20 minutes towards the beach edge | View on map
Where to stay: Gwel Arvor in Port Isaac
Image credits: Bosahan Cove images | Bossiney Cove images from Wikimedia | Housel Bay images from Andrew and Kernowfile | Nanjizal Cove images from Wikimedia and Jomega | Moor Sands Beach image from Wikimedia | Tregardock images from Wikimedia | All other images are our own or from Pexels and Unsplash.