From the Blog
Plan a holiday for young and old with our guide to multi-generational stays
Posted by
Sophie Hesp
on
Updated on
From finding the perfect property to travel tips and inclusive concierge
Over 70% of families have been on a multi-generational getaway (as of 2019). If you've not yet tried it for yourself, a UK staycation is the perfect way to bring together young and old. Picturesque locations, incredible holiday homes and shorter journey times make the South West a tempting destination for visitors of all ages. Children can let off steam on vast sandy beaches, while adults catch up and spend quality time together.
On hand with our top tips for planning a multi-generational stay, here's everything you need to know to make your holiday unforgettable for all the right reasons.
1. Do your research on the local area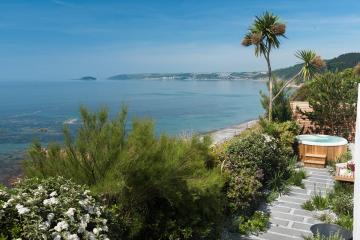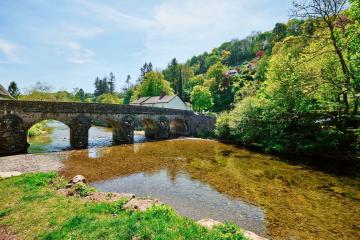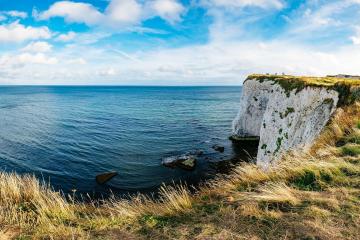 Don't forget: if you're stuck for location ideas, ask for unique recommendations.
Cornwall, Devon, Somerset and Dorset offer a great variety of things to see and do, whether you're eight or 80 – from white sand beaches to bustling harbours, countryside walks and iconic landmarks. To help pin down the perfect location, we recommend writing a shortlist of what each generation wants to do.
Maybe the little ones want to try rockpooling – the South Cornwall coast is made for salty adventures, so a stay at Sea Edge in Downderry would go hand in hand. Perhaps your parents want to get back to nature – Exmoor is a pony trekking paradise, with the Upcott Farm estate providing a countryside refuge in nearby Dulverton.
Doing your research on the local area can really help inspire your stay, but if you're not sure where would be best for your group, or you're looking for a wildcard, ask us for tailored recommendations. We're locals ourselves, so we've sunbathed on the beaches and eaten at the restaurants that our team recommend. We also have an inclusive concierge service, so anything from surf lessons to wine tours can be taken care of before you arrive.
2. Speak to us about your wants and needs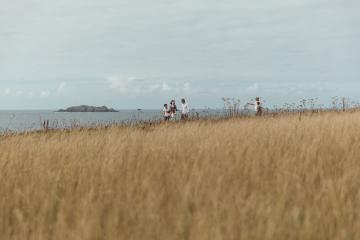 Where to start: all good holidays begin with an all-important wish list.
It's not often you get the chance to bring the whole family together, so look for a holiday home that combines everyone's requirements. Accessible ground floor bedrooms and a short walk to the beach might be top of the list for older relatives, while for children, an on-site games barn and nearby cycle trails probably sound more tempting.
In the initial planning stages, it's important to make a wish list and give everyone a chance to share their thoughts. Our Property Advisors are experts in matching the perfect property with your group, so let us know if you need somewhere dog-friendly or you're hoping to be near a great surfing beach and they'll tailor the stay to you.
An amazing choice for multi-generational stays, there's plenty to explore when staying at Pentyak in Harlyn Bay. Plus, an indoor slide and accessible ground floor bedrooms provides everyone with their own space. Featured in The Times' 30 best multi-generational holidays, Pentyak also enjoys a huge sea-view garden.
3. Share the planning and the excitement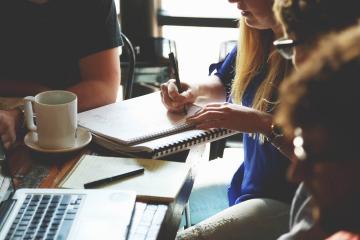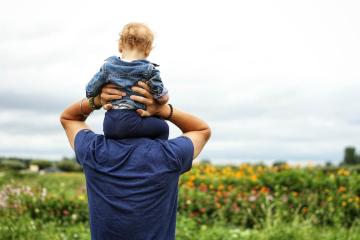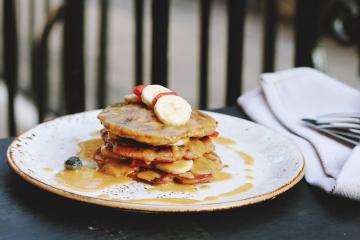 Top tip: play to your group's strengths, from writing lists to cooking breakfast.
Holding a pre-holiday meeting with the whole group can be a helpful way to share out the planning – whether it's choosing who sleeps where, organising meals in advance or shortlisting the attractions you want to visit. It doesn't have to be strictly for adults – getting the kids involved will make sure no one feels left out.
If you're holidaying with younger guests, ask them to brainstorm a handful of ideas and pick them out at random to kick off your holiday plans. It'll add some extra fun and keep everyone in good spirits. While the grown-ups are left to consider the practicalities of spending, accessibility and making sure timings align, it's important to make time for what they want to do too.
4. Let the fun start early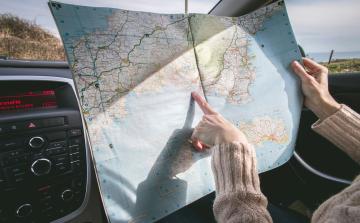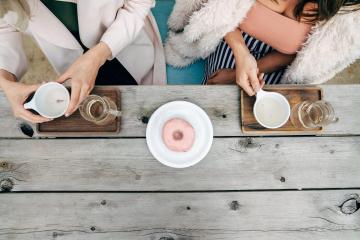 We recommend: breaking up the journey with a walk or a spot of lunch.
Even better if you're bringing along a four-legged friend, scheduling a stop to break up the journey will be appreciated regardless of age. If you're travelling in convoy with a long drive ahead, there are plenty of places worth visiting en route to the South West, sure to alleviate achy limbs and travel-weary toddlers.
Strawberry Fields Farm Shop just off the A30 in Cornwall is great for little ones to run around and stretch their legs, with a barn style restaurant and a coffee shop providing ample refreshment. It's perfectly placed if you're travelling to the wilds of West Cornwall for a stay at Shun Lee in St Ives or Ednovean House in Perranuthnoe – two exceptional homes promising social space in abundance once you arrive.
5. Factor in some time for yourself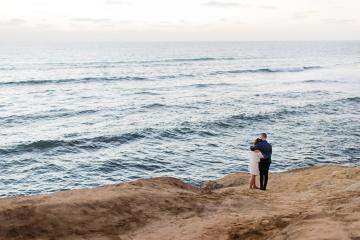 Don't forget: just because you're in charge of the details, you need time to relax too.
Once you've settled in, unloaded your luggage and chosen the best room in the house – it's time for the real fun to begin. Excitement will be running high so start off your holiday with an afternoon on the beach or a movie in the cinema room with everyone gathered together.
The best memories may be made as a whole group, but you're not expected to spend the whole holiday together, so breaking away to read, walk or watch the waves is a much-needed way to establish some space. Ask grandparents to help with childcare so you can escape for an evening, then return the favour by giving them a free day to spend how they'd like.
Whether it's an in-house spa treatment for one or dinner at a five star restaurant with just your partner, try to strike the right balance between time together and moments alone. The beauty of a multi-generational stay is that people can come and go as they please.
Made for families and those hoping to switch off by the sea, Roscarrock has a steam room and sauna which sit just minutes from the beach at Porthcothan. Melt your worries away after long walks on the sand and retreat to soak up exquisite sea views across all three floors.
To plan a multi-generational stay at one of our holiday homes, browse our properties or call our Property Advisors on 01208 895570.