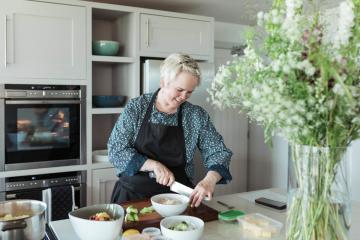 Learn to Cook Stays
Tailor your holiday around your appreciation of culinary delights on your next holiday to the South West.
Seize the opportunity to undertake a masterclass from a local chef or restaurant owner.
Unique cookery classes
Perfect your favourite cuisine or learn a new culinary skill with our in-house cooking classes, all from the comfort of your holiday home. Taste an array of the finest local produce and ingredients that the South West has to offer, all whilst gaining expertise in the cuisine of your choice. Regardless of what you want to learn, our chefs will tutor you and your guests to ensure that you have an enjoyable and unique experience. We can arrange anything from bread and pasta making classes to patisserie, Thai and Indian, classic French, game, fish and shellfish.
Alternatively, there are a host of fantastic cookery schools across the South West. From Rick Stein's and Paul Ainsworth's cookery schools in Padstow to River Cottage in Devon, brush up on your skills whilst using the best local produce.
Leave the planning to us
Our culinary classes are a hit with our guests, so contact our concierge team promptly to avoid disappointment if you would like to book, who can advise further on prices that cater to your party size and cuisine of choice.